Compared to iOS 15 of 2021, iOS 16 is now being used by users faster.
iPhone users are deploying iOS 16 at a faster rate than last year's iOS 15, according to updated data from analytics firm Mixpanel. After being released for 9 days, ‌iOS 16‌ is now installed on about 23.26% of iPhone phones.
Over 23.26% of iPhones have iOS 16 installed and used.
Previously in 2021, 10 days after launch, iOS 15 was only installed on 19.3% of devices, as ‌iPhone‌ owners at the time seemed to be more reluctant to upgrade because of some bugs that often occurred after install the first versions of the new iOS.
Besides, ‌iOS 16‌ can also be more attractive because of the interesting changes of this operating system. For example, the redesigned lock screen experience with more customization capabilities than before, with widgets now appearing on the lock screen. iOS 16‌ also brings useful features like allowing to edit and recall sent messages on iMessage.
At the moment, Apple still allows ‌iPhone‌ users to stay in iOS 15 if they want by providing security updates for the platform, and updating to ‌iOS 16‌ is not mandatory yet. The company did the same thing last year when it launched iOS 15, allowing people to continue using iOS 14 for about four months after the update rolled out.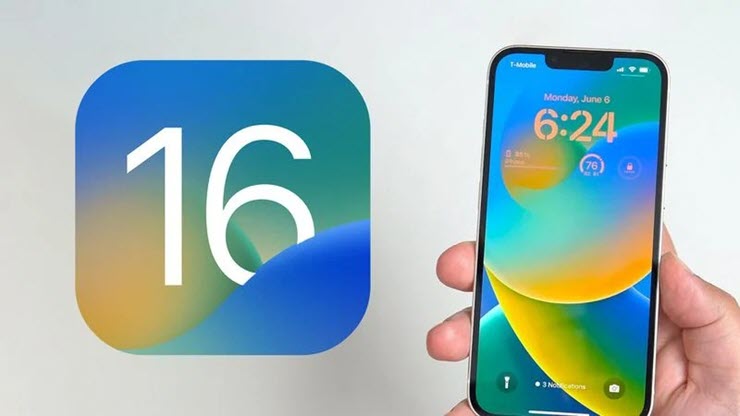 Many new features are the attraction of iOS 16 for iPhone users.
The upcoming iOS 16.1 update will add notable features like Live Activities for the lock screen and changes to the display for the battery percentage indicator. When that update rolls out in October, we could see a significant increase in ‌iOS 16‌ installs.
With ‌iOS 16‌ installations growing by the hour, iOS 15 users are now at 66.96% on iPhone devices, while 9.77% of devices are still using an older version of iOS. These Mixpanel numbers come from visits to websites and apps that use Mixpanel's Analytics SDKs, so they may not be completely accurate and should be viewed as official statistical data.
Apple has yet to provide details on how many devices are running ‌iOS 16‌, but Mixpanel's data so far doesn't differ too much from the actual numbers from the company.