AnTuTu has shared interesting statistics about recent trends in the smartphone market and user preferences based on research results for the first quarter of 2023.
According to AnTuTu analysts, recent statistics from them show that the era of larger memory on smartphones is really being of interest to consumers.
Users increasingly love 16 GB RAM.
If 6, 8, and even 12 GB RAM shows a decreasing trend, the smartphone segment with 16 GB RAM will witness growth. Smartphones with 16 GB RAM almost reached 10% and surpassed 6 GB RAM to become the third most popular choice.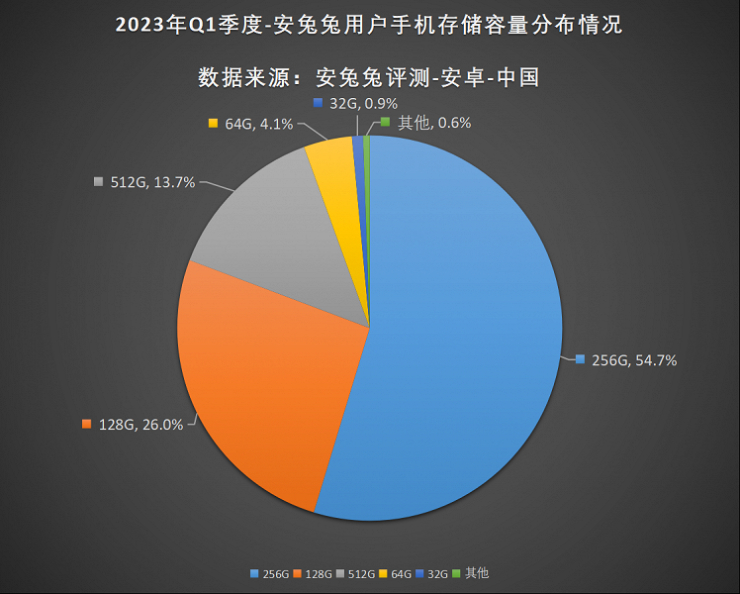 256 GB internal memory is the most popular choice.
In terms of internal memory, smartphones with 512 GB of internal memory saw the highest growth, while other lower versions saw a decrease in popularity.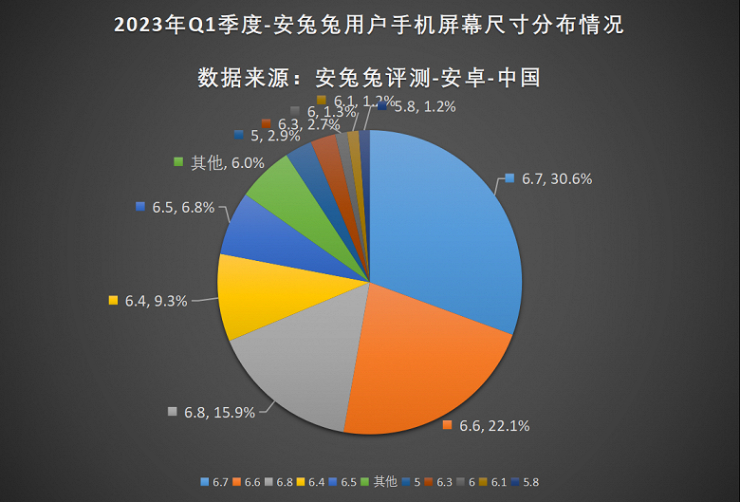 The 6.7-inch screen is the most popular choice.
The most popular screen size is still 6.7 inches when 30.6% of smartphones come with this diagonal. However, this is also the first time that the diagonal size of 6.7 inches on a smartphone has witnessed a decrease. Instead, the 6.8-inch screen ratio increased from 13.7% in Q4 2022 to 15.9% in Q1 2023. The most popular resolution is Full HD + (1080 x 2400 pixels) and the frame rate is 120 Hz with a rate of 38.9%.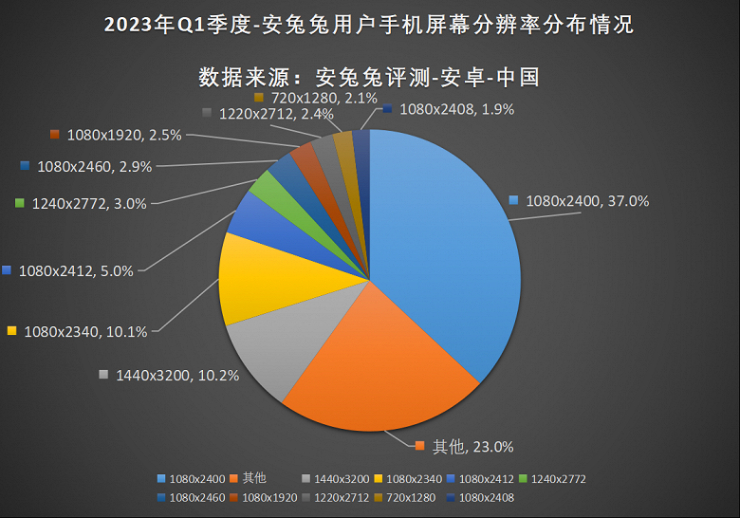 Screen resolution of 1080 x 2400 pixels is preferred.
Qualcomm still dominates the processor chip with 63.5% share of the Android smartphone market, while MediaTek accounts for 21.8%, ranked in second place. Qualcomm increased its market share to 3.5%, while MediaTek also decreased accordingly.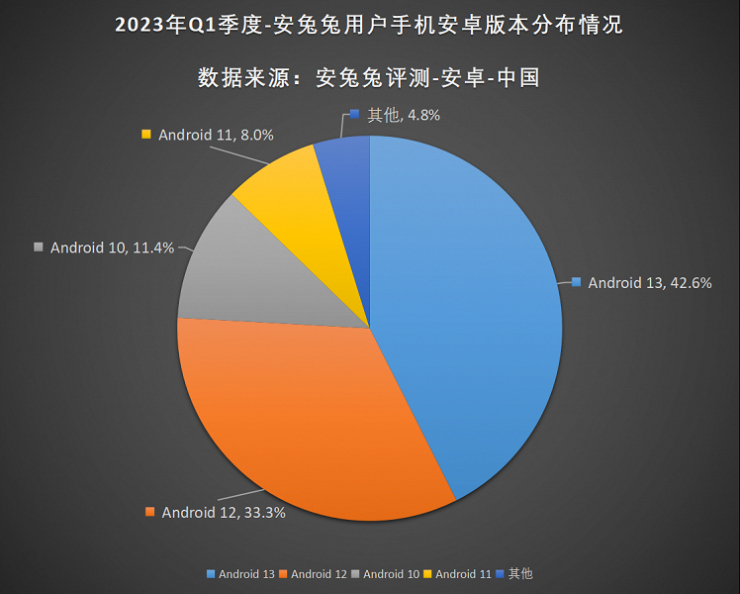 Android 13 accounts for more than 42%.
The most popular version of Android has also changed. Android 13 rose to first place with 42.6% market share, replacing the previous leader version, Android 12, which was pushed down to second place when it reached 33.3%. Then there is Android 13 with 12.6%, Android 10 with 11.4% and Android 11 with 8%.