On September 22, 2014, Apple set a new sales record with iPhone 6 and 6 Plus when it sold 10 million units in the first week of sale.
These iPhones are eagerly awaited by users by introducing a new design element that lasts for many years. The most obvious change is the 4.7-inch and 5.5-inch screens made to appeal to phablet fans. The iPhone 6 and 6 Plus also boast an A8 chip, improved iSight cameras, FaceTime and, significantly, the arrival of Apple Pay.
"Sales of iPhone 6 and 6 Plus exceeded our expectations during the opening weekend, and we couldn't be happier," Apple CEO Tim Cook said at the time, adding: "We would like to thank all of our customers for making this launch our best ever, breaking all previous sales records by margin. great".
Although Apple toppled the iPhone 6 sales record just a year later with the iPhone 6s/6s Plus, that device benefited from sales in China on launch day. Delays to meet regulations have made it impossible to launch the iPhone 6 in China.
"While our team manages the production process better than ever before, we could have sold more iPhones with a larger supply, and we are working hard to complete it," Cook said. orders as quickly as possible."
Most importantly, the iPhone 6's opening weekend sales of 10 million units represent significant and sustained growth. The iPhone 5s and 5c had sold 9 million units a year earlier. While the iPhone 5 only touched the 5 million mark at the same time. By comparison, the original iPhone recorded first-weekend sales of "just" 700,000 units in 2007.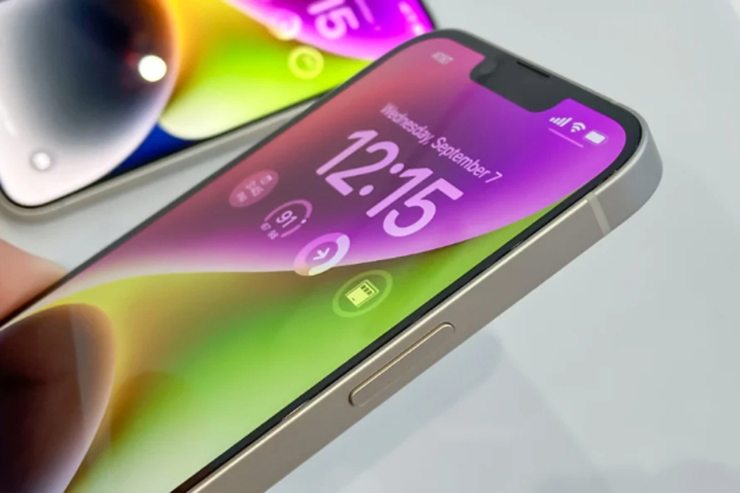 Overall, the iPhone 6 and 6 Plus represent the pinnacle of launch weekend frenzy. Today, Apple no longer places great emphasis on achieving huge sales on the opening weekend of each year. Online sales have now replaced the long lines of buyers outside of Apple Stores around the world, and with smartphone sales faltering, Apple doesn't even reveal how many more it sells.
After a typical sales weekend for the iPhone 14 , perhaps sales of this product line will be quite high. But even if that's an impressive number, Apple doesn't want to keep publishing new sales records anymore.