SingPC M22Vi382-W and M22V380-W monitors are affordable but still fully featured, with decent performance.
Recently, AIO (All In One) devices are gradually becoming a trend in the world of IT products. With the AIO screen, all components of the CPU case such as mainboard, RAM, hard drive, etc. are integrated on one screen.
The screen is bright and the display is vivid.
The All-in-one display can function like a laptop but still have the same high performance as a traditional PC and is quite affordable. Recently, computer brand Silicom Group has launched a series of all-in-one computers for students and office workers - SingPC M22Vi382-W and M22V380-W.
Compact and durable design
In terms of design, both screens are quite similar with a neat, convenient design, a solid metal base. The screens are all 21.5 inches in size, Full HD resolution, 250 nit brightness, so the images are bright and vivid.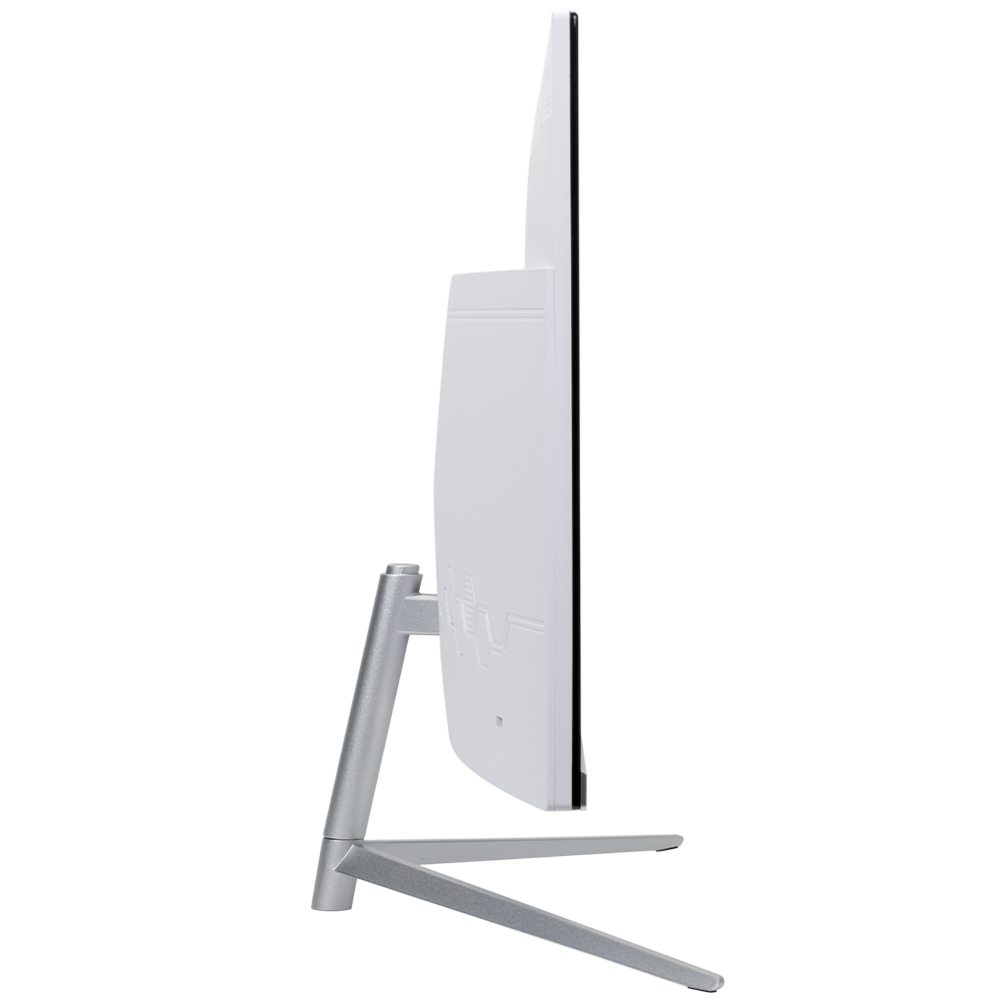 The design is both durable and sophisticated.
In addition, the weight of both screens is only about 4kg, not too bulky. The base system is designed in the direction of streamlining but still sustainable. Overall, SingPC M22Vi382-W and M22V380-W are quite modern, much more refined than normal desktop computers.
Performance
Due to its affordable price, the manufacturer integrates its products with a powerful Intel CPU: SingPC M22V380-W has a Core i3-380M chip with a maximum speed of 3.2 GHz while SingPC M22Vi382-W runs a chip. Intel Core i3-10100 with speeds up to 3.6 GHz – quite good compared to the common ground.
In addition, they are also equipped with 8GB RAM memory. The difference between the 2 versions is that the SingPC M22Vi382-W supports the DDR4 memory standard and supports expansion up to 64GB, with an integrated 256GB SSD while the other version only supports the older DDR3L standard RAM, does not support it. expansion and only a smaller 128GB SSD.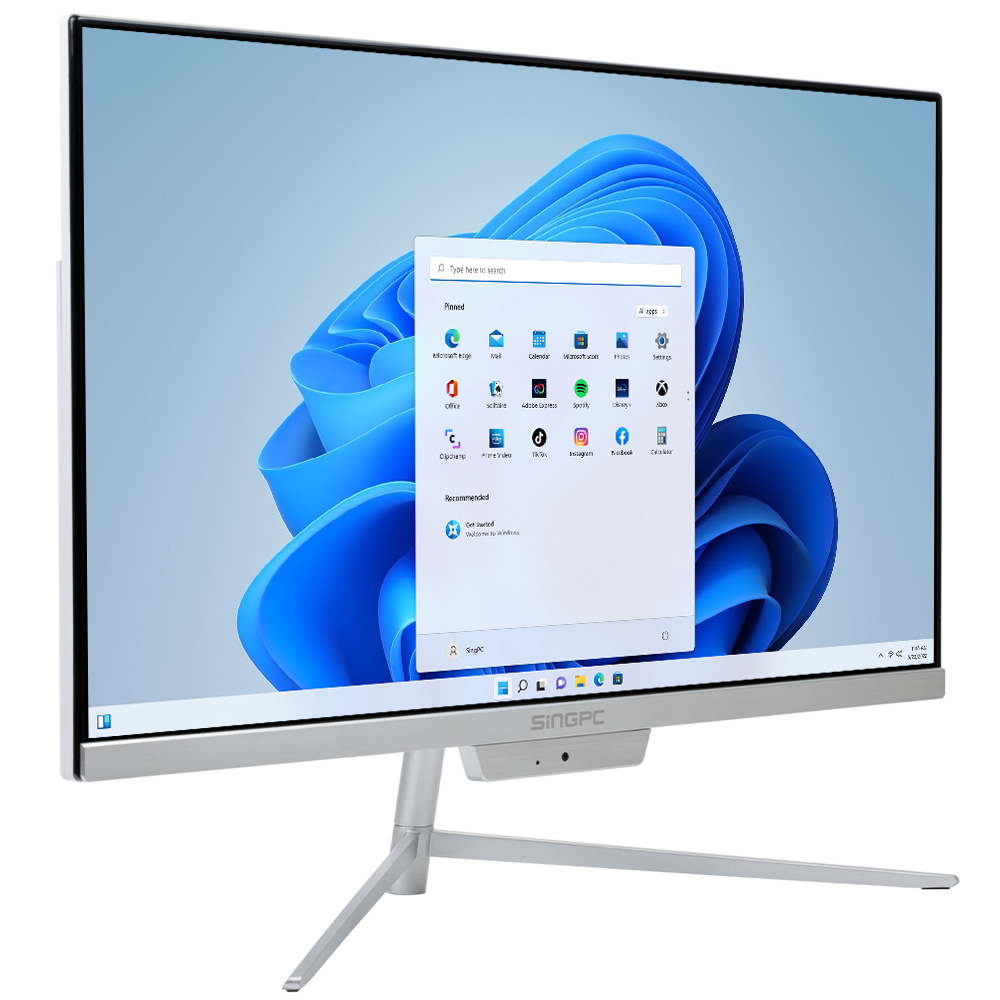 The screen is bright and the display is vivid.
With the above configuration, SingPC's AIO products both handle basic tasks well, even playing games with not too complicated graphics.
To support online video calling, the 2 screens are also integrated with 3.1 Megapixel high resolution Webcam with Micro. This resolution is better than many laptops and provides quite good quality.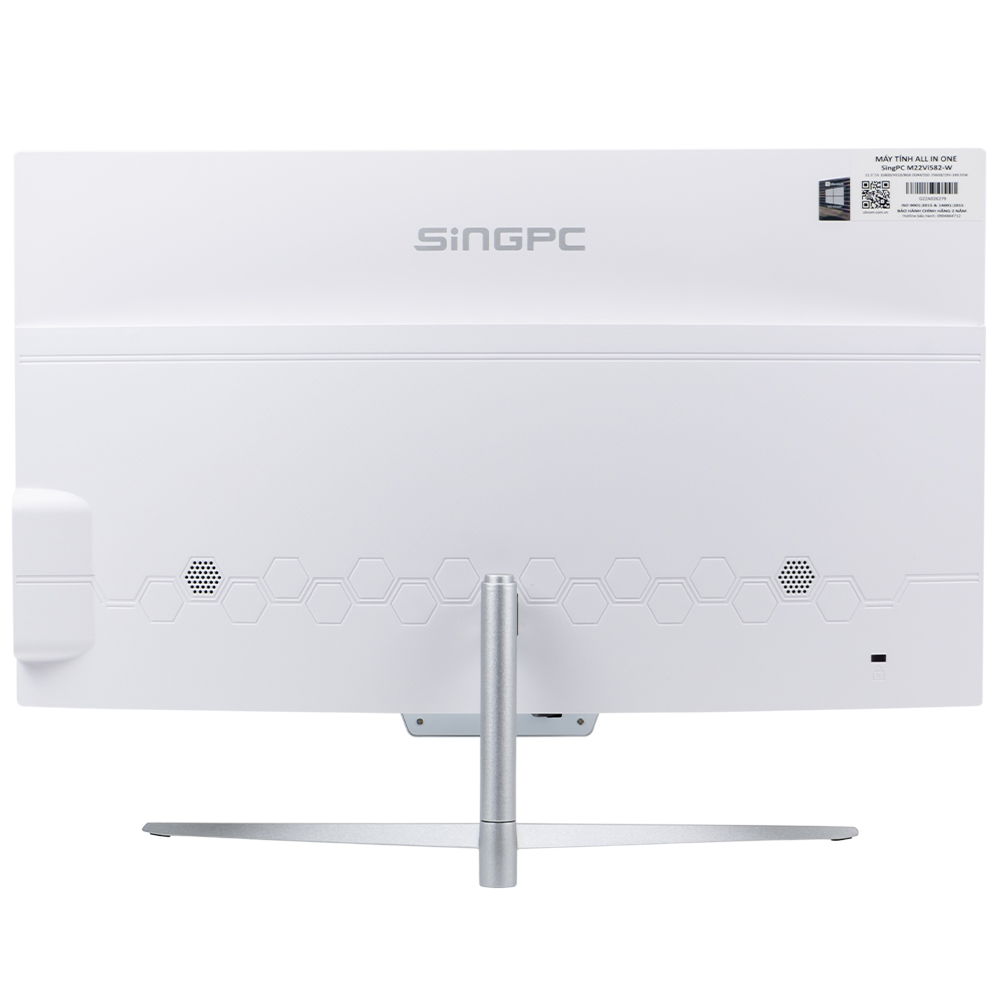 Design the back of 2 AIO SingPC computers.
As an AIO product, the pair of monitors also has 2 6W (2x3W) speakers available, providing much louder and clearer sound than conventional laptop speakers. All for the sound experience – the picture is quite good.
Software
Regarding software, 2 products are pre-installed with Copyrighted Windows and Copyright Office operating systems from Microsoft. More specifically, the SingPC M22V380-W comes with Windows 10 Pro installed while the SingPC M22Vi382-W comes pre-installed with the newer Windows 11 Pro.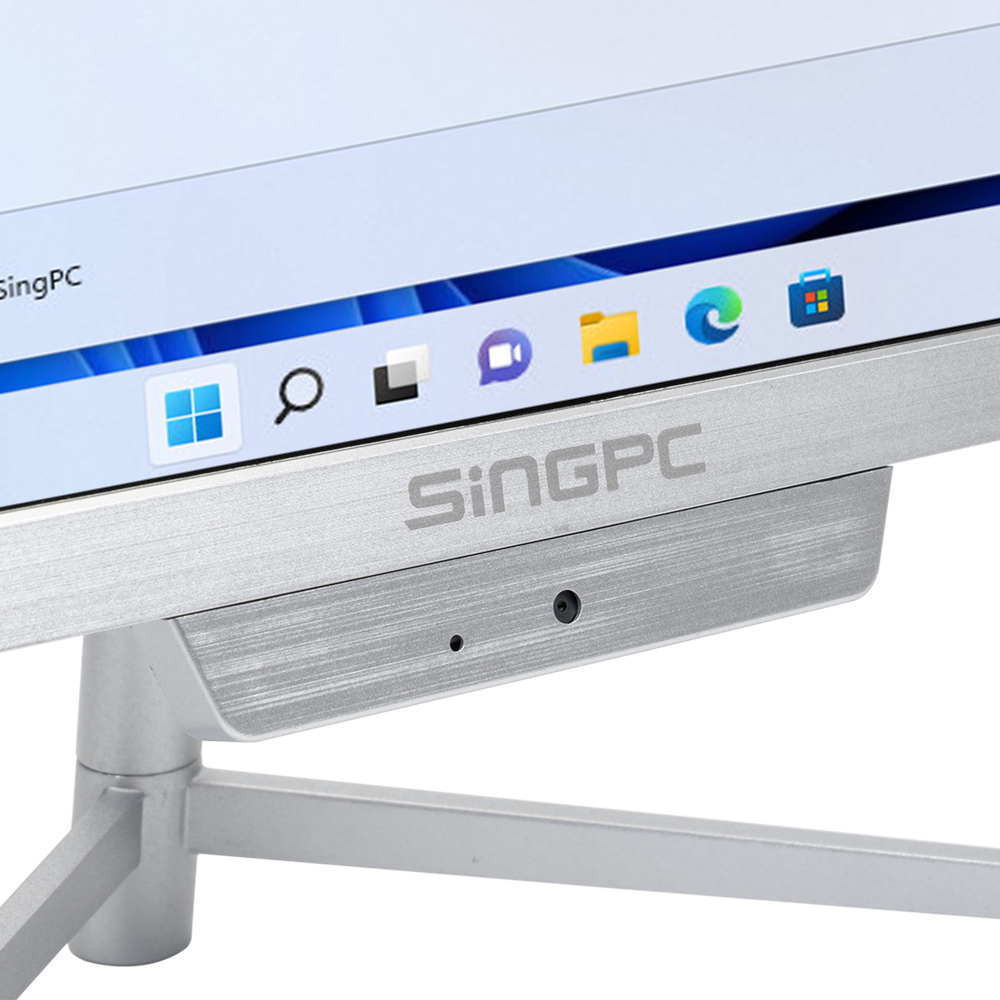 Webcam supports video calling.
Therefore, users will benefit from copyrighted utility applications, at no additional cost to install the operating system.
Price
Currently, SingPC M22Vi382-W and SingPC M22V380-W monitors are available in Vietnam with suggested prices of VND 13.45 million and VND 8.29 million, respectively. According to the manufacturer, both AIO desktop models enjoy a 2-year warranty. Therefore, 2 screens are quite suitable for many common users such as students, students, office workers.