The iPhone 15 could ship without a SIM card tray in more markets this year, not just limited to the US like the iPhone 14 Series.
This information is posted on a report from the French blog, which says that the iPhone 15 and 15 Pro versions sold in these countries will not support physical SIM cards. If the information is correct, other European Union (EU) countries may also receive similar treatment, in which iPhone 15 versions can only be activated via eSIM.
There will be more SIM-free iPhones in the iPhone 15 series.
Reports prior to the iPhone 14 launch last year said Apple wanted to drop SIM card support in favor of eSIM. This happened to the iPhone 14 and 14 Pro models that shipped both without support for a physical SIM card, but limited to the US. It will not be surprising that the iPhone 15 models in the US also do not support physical SIM, but this will also expand to other markets, especially countries in Western Europe.
French blog iGen says that iPhone 15 models sold in France are expected to lack a SIM card tray. But since Apple sells the same iPhone model in many European countries, if the French variants lose the SIM card slot, customers in some other EU countries could be treated similarly.
The benefits of getting rid of the SIM card may not be immediately obvious, but customers will have to accept the obvious downsides, like being forced to switch from SIM to eSIM when buying an iPhone 15, or struggling to find eSIM support. in other countries they can take into account to avoid roaming charges.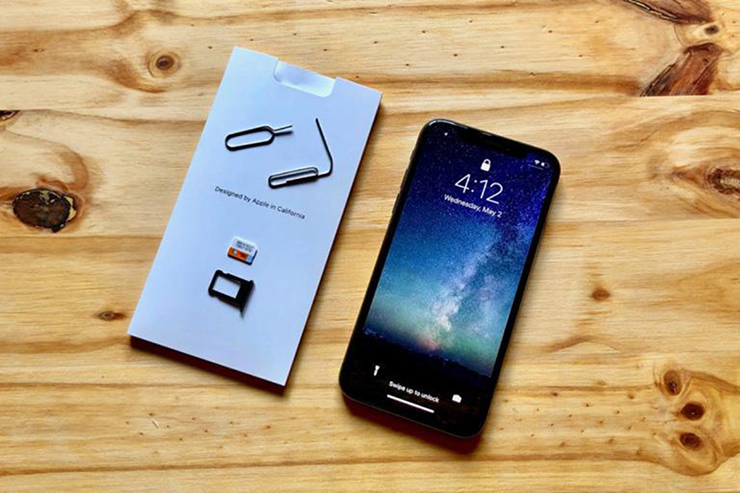 iPhone 15 Series is said to be able to support up to 8 eSIMs.
In terms of benefits, eSIM-only iPhones will help Apple improve the handset's water resistance. Removing the SIM tray means Apple has fewer holes to worry about when it comes to water ingress. eSIM support also means better security. If someone steals an iPhone, they won't be able to steal the user's SIM card either, meaning they can take steps with their carrier to recover it.
Furthermore, iPhones can store up to 8 eSIMs, so users can travel to various countries and use a secondary, local eSIM card for calls and data… as long as they can Find a carrier that supports eSIM technology. Also of note, since the iPhone 13 series, users can activate two eSIMs simultaneously. As a result, iPhone 14 and 15 are both dual SIM phones even without supporting a physical SIM card.